Florida governor's $10,000 college plan merits attention
Scott may be onto something here.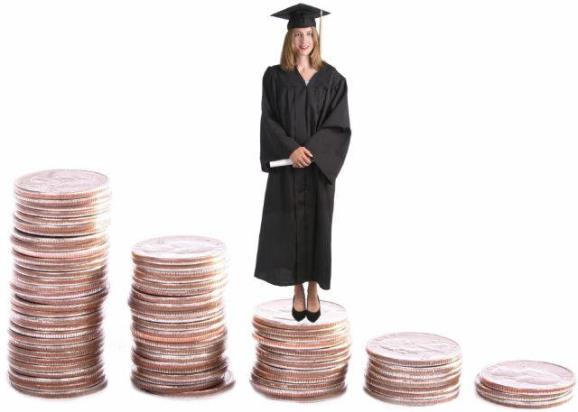 Florida Governor Rick Scott challenged the state's community college presidents this week to create $10,000 bachelor's degrees. I say: "Hurray!"
Mind you, I hardly say "hurray" to Gov. Scott's initiatives. In fact, I often cringe. But this is one initiative that deserves to be vetted for viability for the sake of an entire generation of this country's youngest, best and brightest that would otherwise drown in debt. And if current history is an indicator of the future, Hispanics and African Americans would bear the brunt of that debt.
Our collective student loan debt has reached a dumbfounding $3-trillion mark. It has grown more than 275 percent in just a decade. The average American student leaves a four-year college with a $25,000 burden, studies say. But if you happen to be Latino or black, chances are you aren't  "average."  Your debt is likely to be upwards from $30,000.  Student loan debt is as much of a racial problem as it is a hurdle in the road to education. To remain relevant and competitive in a global economy we need to find a way to turn this around.
Thus, Scotts's challenge ought to be given serious consideration. Is this $10,000 degree even possible? As usual, the devil is on the detail. College presidents are already weighing in. They are saying that it may be doable with some programs but not all, that perhaps more classes could be offered strictly online to free up funds to cover those that need a classroom environment, that $10,000 shouldn't be treated as a magic number as more flexibility is needed to price some programs a bit higher… That may or may not be the case but heck, Scott got these guys talking about reducing college cost.
What should happen next is for the governor to assist with resources –and pressure- college presidents for them to go beyond the talking and into an action plan. I am hopeful that he would do just that. This is in Scott's best interest as he is likely to score much-needed approval points if this works. May he reap as many as his heart desires if that means our kids will get a better shot at higher education. Hurray.
Jeannie Rivera

Jeannie Rivera is an independent writer and former newspaper reporter who lives in Central Florida with her family, a guitar, a few orchids and a bunch of books. She doesn't have pets and this is unlikely to change. She's penned stories for The Miami Herald, The Orlando Sentinel, BBC Mundo, AOL and others. She was raised in Puerto Rico where she learned to sing, cook good food, be a good mom and throw boisterous parties (she gets great story material from these.) She enjoys traveling, good wine, great books, her two boys and sleeping.