Racist shirt message not to be ignored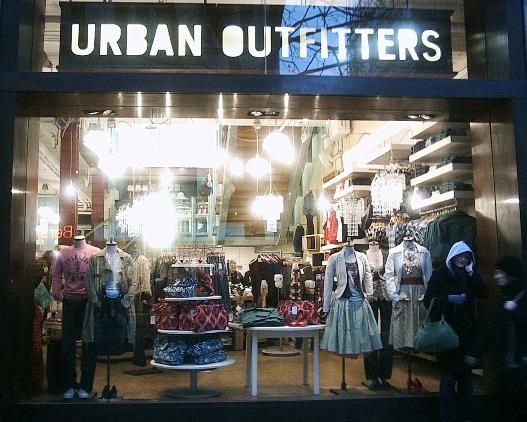 While glancing at a popular news website that focuses on Latinos, two stories side by side captured my attention. They were both about clothing items. One made me angry, the other one cracked a smile on my face.
The first one dealt with subtle racism, the kind that attempts to disguise itself with cheap humor. It was a story about a $9.99 shirt being sold by Urban Outfitters emblazoned with a WalMart logo on one side and a "Juan" nametag on the other. The shirt's message is clear. Latinos are relegated to earning low wages. This supremely stereotypical perception reminds us that some still haven't accepted us as part of the fabric of this country and as deserving of fair compensation as any other hard working individual. That a member of corporate America is actually making money by helping disseminate this view, is insulting.
The other story was a feature on Venezuelan designer Carolina Herrera, who recently turned 73. Herrera was described as synonymous with "elegance and style" that she transfers into her designs, which some consider "art pieces." Her A-client list includes Bianca Jagger, Jackie Kennedy, Michelle Obama and Renee Zellweger. She's been equally successful designing handbags and developing a line of fragrances. Her dresses are feminine, elegant and classic. That's a slogan unlikely to appear on a shirt at an Urban Outfitters near you.
No one in my immediate surroundings is likely to wear the racist shirt. Yet I care about this issue not because it affects me directly but because it could if I don't denounce it. Ignoring racism only helps the haters spread their venom.

No one I know can afford a Herrera either. But her creations, like the Urban Outfitters shirt, are symbols. The latter represents hard-to-die attitudes that weigh us down as a nation. The other tells a story of beauty, creativity, hard work and success. Don't let the cheesy shirt rob you of your Herrera gown.
Are you sure you want to delete this comment?
Jeannie Rivera

Jeannie Rivera is an independent writer and former newspaper reporter who lives in Central Florida with her family, a guitar, a few orchids and a bunch of books. She doesn't have pets and this is unlikely to change. She's penned stories for The Miami Herald, The Orlando Sentinel, BBC Mundo, AOL and others. She was raised in Puerto Rico where she learned to sing, cook good food, be a good mom and throw boisterous parties (she gets great story material from these.) She enjoys traveling, good wine, great books, her two boys and sleeping.