Latinas are savvy shoppers
Studies confirm that we beat the rest of the population when it comes to finding good deals at even better prices.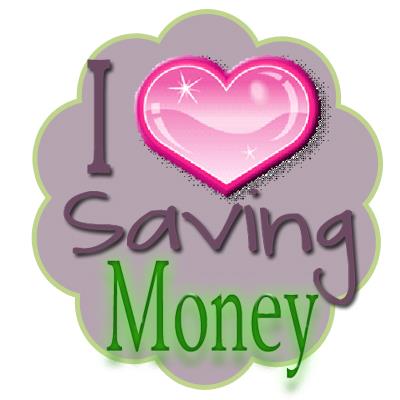 Take a peek inside my closet. That burgundy Ann Klein dress was $12 at a consignment shop. The Ann Taylor wool slacks next to it were $25 at an outlet store. Oh, and the Talbot's, Oxford-style shirt in there is a super find: $5 at a Salvation Army store.

I don't like to shop. I cringe when I think of the mall. But since I have to wear clothes and dress my kids anyway, I figure I might as well make it as painless as possible by buying pretty things at great prices. Yes, I am a shameless bargain shopper. But don't get me wrong,  by buying inexpensive things I do not mean cheap things. No, ma'am. There is a huge difference between the two and I can spot it at a glance. I take pride in finding top quality items at laughable prices.
This "talent" of mine, however, is hardly exclusive to me. I learned this week while listening to an NPR show that Latinas are the savviest shoppers out there. Go us! A quick Google search confirmed it. Several marketing studies say our skills at finding good things at good prices are better than those of the rest of the population.
Consider this: A study by WSL/Strategic Retail says 60 percent of Latinas consult mobile apps before going shopping, thus hitting the malls with knowledge of where the deals are; 75 percent of us clip coupons, and 53 percent of us download them. But this is my favorite tidbit: for 43 percent of us the grand prize is a name brand item and we will get as creative as possible to avoid paying full price.
And remember, inexpensive and cheap are two different things. To snag a true deal it may mean waiting for the price to come down or searching online for the item until we find a vendor that offers it at the desired price or negotiating the price down. Never underestimate the power of negotiations when applicable.
The most recent "name brand" item I got was a nice foreign car. I leased it, which means my monthly payments are lower anyway, but I still wasn't happy with what my monthly payments would have been. The salesman got on my nerves very quick because I don't speak fluent car salesman and he didn't speak straight forward English (or Spanish). So I enlisted a friend who is ridiculously good at it this and walked out of the dealership with a lease that is $89-a-month less than the original price.
Best of all - and key to this conversation - I can comfortably afford the monthly payments. It doesn't do any good to get a great price on something one can't afford anyway like, say, a $5,000 Valentino gown previously priced at $10,000.
So, what good bargains have you recently nabbed?
Jeannie Rivera

Jeannie Rivera is an independent writer and former newspaper reporter who lives in Central Florida with her family, a guitar, a few orchids and a bunch of books. She doesn't have pets and this is unlikely to change. She's penned stories for The Miami Herald, The Orlando Sentinel, BBC Mundo, AOL and others. She was raised in Puerto Rico where she learned to sing, cook good food, be a good mom and throw boisterous parties (she gets great story material from these.) She enjoys traveling, good wine, great books, her two boys and sleeping.