The church of soccer isn't for me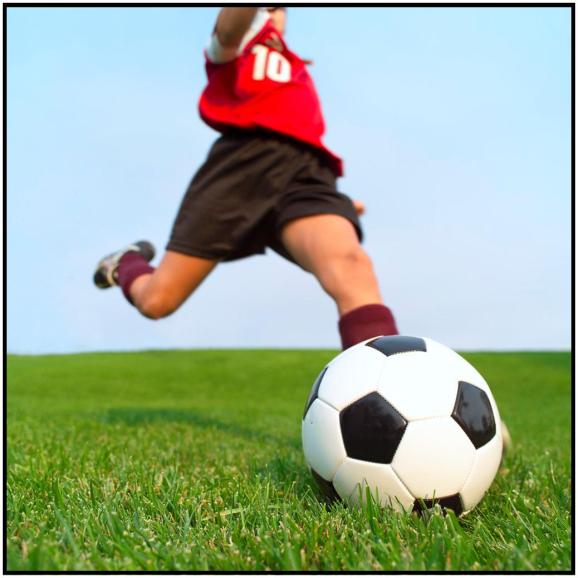 I have become a soccer fan in my old age because of my kids.

I grew up in the Caribbean, where baseball  -not soccer- is king.  But soccer –or fútbol- is the sport my kids play as part of an American generation that has finally discovered the most popular game in the world.  So, what choice do I have but to become their cheerleader and a fan of the sport?
I thought I was doing pretty good:  I give up my Saturday mornings for the soccer field, prepare snacks for the whole team, wear the colors and coach from the sidelines. Turns out, this is not enough. 
For true soccer fans, like my kids, my husband and other families in the field, this isn't a game. It is almost a religion with its own rituals and unwritten rules.  Thou shall not scream too loud from the sidelines because thou could embarrass the players that live in the same household as the screamer. Thou must be able to describe every important play in detail, even days after the fact, to show true devotion to the sport. Thou should never question the referee's decisions. Like the Pope, he is infallible. 
And at home, thou should memorize random statistics about the World Cup which whom to impress other family member and memorize the very long names of very famous players I've never heard of just for fun.
The problem is that I'm not a very religious person. In general, I don't get the fervor thing. The match ends for me when it ends at the field. I don't follow the drama of my kids' soccer friends and I'm even that much more uninterested in the drama that takes place in the professional soccer clubs. I reaaaaally don't care what player is being traded by whom and for how much.
So, kids, if you want good snacks to magically appear at the field after every match and, hubby, if you want to keep the HD, large screen TV, accept the fact that the church of soccer isn't for me. I know there is something there and I enjoy it, but in matters of religious devotion I lean more agnostic.
Are you sure you want to delete this comment?
Jeannie Rivera

Jeannie Rivera is an independent writer and former newspaper reporter who lives in Central Florida with her family, a guitar, a few orchids and a bunch of books. She doesn't have pets and this is unlikely to change. She's penned stories for The Miami Herald, The Orlando Sentinel, BBC Mundo, AOL and others. She was raised in Puerto Rico where she learned to sing, cook good food, be a good mom and throw boisterous parties (she gets great story material from these.) She enjoys traveling, good wine, great books, her two boys and sleeping.