Keep new year's resolutions grounded in reality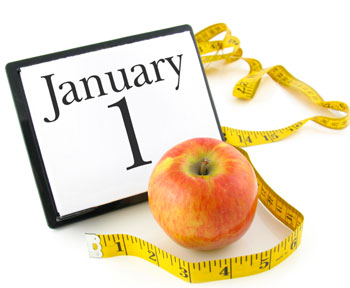 It's that time of the year when many of us reexamine our lives and resolve that we shall live better in the incoming year.  Among the most common resolutions are: to lose weight, find a new job and spend more time with family and friends. But if you have failed before at those very things, should you even try again?
I say, heck yes. Resolutions, give us a goal to aim for, an added sense of purpose. And if you stray, pick yourself back up and go at it again whether it is January, May or October.
The best resolutions, I believe, are the ones grounded in reality.  If you are over weight, aim for eating healthier and exercising more. That is achievable. Losing 30 pounds in a few months may not be. If you are a workaholic, start by scheduling time for family and friends regardless of your busy schedule. This may help you see better where you need to make adjustments.
A resolution that should be in everybody's list is to learn something new: a language, a hobby, a skill. Keeping the brain engaged in new challenges enriches quality of life. When we stop learning, we stop taking life in. Now, if you've never been a runner, to get ready for a 5K is more realistic than shooting for a half marathon. 

Some behavioral experts recommend identifying one bad habit (smoking, drinking too much caffeine, being disorganized, not sleeping enough) and tackling it in the new year. The idea is that if you focus on just one at a time your chances to be successful would be greater than trying to change everything you don't like overnight.
I'd say add doing a good deed to your resolution list as well. Make a point to help a nonprofit group, to volunteer with a community group or to raise awareness on an issue that is dear to you. It's been scientifically proven –no joke- that doing good makes you feel good. That's a pretty darn good way to start the new year happy and stay happy throughout.
Jeannie Rivera

Jeannie Rivera is an independent writer and former newspaper reporter who lives in Central Florida with her family, a guitar, a few orchids and a bunch of books. She doesn't have pets and this is unlikely to change. She's penned stories for The Miami Herald, The Orlando Sentinel, BBC Mundo, AOL and others. She was raised in Puerto Rico where she learned to sing, cook good food, be a good mom and throw boisterous parties (she gets great story material from these.) She enjoys traveling, good wine, great books, her two boys and sleeping.