Moribund
The Venezuelan Constitution goes down in flames fueled by a crisis in which the very succession of Chávez is in play.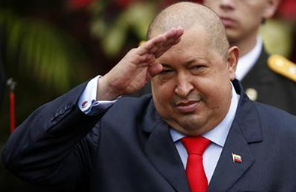 In 1999, when Chávez fast tracked his new tailor made constitution he couldn't have foreseen the soap-opera like crisis that would arise 14 years later. But who in his right mind would think of himself 14 years into the future, bedridden, 100 percent dependent on foreign doctors, in a foreign land, while clinging both to dear life and to the power he's freely exercised over his people for close to 15 years? To give Chávez credit, I would never have imagined it either.
But that is precisely where things are today.
In the first of the many inaugurations staged during his tenure, Chávez decried the existing constitution of 1961 as "moribund." There in the most formal of state occasions, he informally announced his intentions of replacing a perfectly modern constitutional text for something he could claim as his own. Today however, his new constitution feels about as "moribund" as the 1961 text.
And now, in an unexpected reversal of fortunes the Venezuelan constitution betrays his maker. The current Venezuelan carta magna states that the president has to be inaugurated on January 10 for the term to which he was elected last October. Chávez clearly can't be inaugurated today and under constitutional article 233, a Medical Board must review the conditions of the president-elect and declare his aptitude or inaptitude to assume power.
But who in his right mind is going to let a constitution get in the way of a carefully crafted power grab of such monumental proportions? This is the second largest oil producer in the world we are talking about here. Rule of law? Give me a break! It is not only the new Venezuelan elite who see their livelihood at risk,  but the sustainability of the Cuban regime itself - who has found in Chávez's Venezuela a generous and forgiving sugar daddy - is also  hanging in the balance.
Thus the Venezuelan Supreme Court - for which autonomy is nothing more than a foreign and dangerous concept - obeyed the party line and decided that the inauguration can wait and that the constitution can wait until the supreme commander feels well enough to be inaugurated . . . or not.
Right now it seems that all the actors of this medical/political drama are enjoying a temporary truce to regroup during whatever precious time Chávez may have left to live. On one side, the President of the National Assembly Diosdado Cabello - a pragmatic and ruthless political operative with his own agenda. On the other side, Vice President Nicolas Maduro - an ill prepared idealist who represents the Cuban interests by proxy.
Sadly, in this future drama the spineless opposition will have no role to play, other than that of some sort of incoherent Greek chorus which agrees with the 'Chavismo' more often than you would reasonably expect.
In the meantime the commander rejoices in the memories of his recent past, all rough edges, bad moments, and failures filed away by an ever-present medicament-induced stupor which makes him both spectator and protagonist of the movie of his life, slowly playing while the end nears. The rest of Venezuela doesn't have that luxury.
Follow Latinzine and Legal Alien on Facebook.

Are you sure you want to delete this comment?
Simón Gómez

Political junkie, loud mouth extraordinaire, and a born gear head, Simón found himself in Miami after 11 years of practicing law in Caracas and being a good ole boy. While always attuned to American culture, his heart is firmly rooted in the Latino community. Simón wrote for three years the car pages of Maxim en Español and has been freelancing for MSN Latino since 2011. Simón divides his time between his two dogs, his production work, and his writing.