A Matter of Balance
The Florida Division of Elections investigates NCLR and other minority advocacy groups registration efforts after GOP voter registration irregularities hit the national headlines.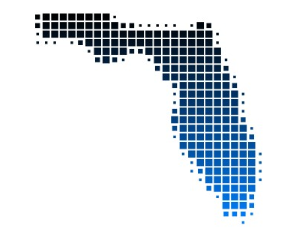 The writing was on the wall. You knew the minute 106 voter registration forms submitted by Strategic Allied – a GOP-backed private company with a less than stellar record – were flagged by the Palm Beach County Elections supervisor, that somewhere in Florida someone would allege similarly suspicious activity from a Democratic-backed voter registration effort. Such is the nature of our tit-for-tat political system.
And then on deadline day for voter registration, the Florida Division of Elections (FLDE) did in fact announce that they had found "potential irregular voter registration activities" by left-leaning voter registration groups in Florida that "constituted a legally sufficient complaint of voter registration fraud." Because they had to have some balance, right? The forms in question were filed by the State Democratic Party, the Florida New Majority Education Fund (a non partisan group looking to increase voter participation among underrepresented groups) and none other than the National Council La Raza (NCLR).
It certainly is suspicious, to say the least, that the FLDE chose to release this information to the press prior to notifying the local Democratic Party or any of the other involved organizations. Up to this point, no one from the state has spoken to anyone in NCLR about problematic registration forms. It is even more suspicious that these allegations are aimed against organizations that look to increase Latino participation in the elections. And we all know which candidate the Latino vote is overwhelmingly in favor of (in case you still don't know it, his name begins with "O" and ends in "bama").
The state says that they released the information simply for the purpose of answering media requests. This certainly explains the lack of specifics as opposed to the investigation against Strategic Allied, which included questionable registration forms reported by several election supervisors from counties all over the state. The state's explanation may even explain the timing of their release of information, after all how could the state possibly control the timing of a press information inquiry? . . . Exactly!
What is really lamentable is how discouraging this whole situation is for the Latino vote. The organizations that have been signaled, without much substantiation, as alleged perpetrators of voter registration fraud are precisely promoters of the Latino vote. Coincidence? Sure . . .
I may be completely wrong here, but I am willing to guess that this whole affair will not go any further than a case of lamentable official innuendo. A case of "if I got caught you must be doing something wrong too", right?
Follow us on Facebook

you dont for one moment think obama will win again the gop and white american men would see the country go tanked the next president will be able to stack the supreme court and that would make texas and the south rebel again so we can count on obama losing and the usa will be back in white males hands just watch.
Are you sure you want to delete this comment?
Simón Gómez

Political junkie, loud mouth extraordinaire, and a born gear head, Simón found himself in Miami after 11 years of practicing law in Caracas and being a good ole boy. While always attuned to American culture, his heart is firmly rooted in the Latino community. Simón wrote for three years the car pages of Maxim en Español and has been freelancing for MSN Latino since 2011. Simón divides his time between his two dogs, his production work, and his writing.