9-Year-Old Gives Birth in Jalisco México
Father nowhere to be found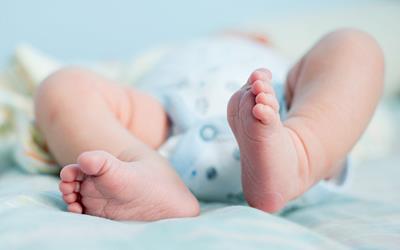 9-year-old Dafne is one of 11 siblings practically raising themselves in the impoverished town of Ixtlahuacan de los Membrillos, in Jalisco México while their parents work all day in order to barely keep up their impoverished home and feed their children. It sounds like this rather Dickensian version of the ideal Christian conservative household was ripe for disaster, and disaster obliged.
Dafne had a 17-year-old boyfriend, and I say "had" because the boyfriend is now nowhere to be found. Whether a nine-year-old and a 17-year-old should be "dating" is another story. This story goes that while doing what 17-year-old boys who don't know any better do while dating unsupervised, the boyfriend managed to get Dafne impregnated while she was still 8 (she became 9 during pregnancy). But who knows what the truth really is? Keep in mind that all these accounts of events are coming from a frightened and pregnant 9-year old girl so taking them with at least a grain of salt is advisable.
It should have been easy to see the writing on the wall if any of the adults involved could have afforded the luxury of some perspective, but perspective is unattainable when you are poor, likely uneducated, and have 11 mouths to feed and immediacy takes hold of all your senses and time.
Not surprisingly, a byzantine discussion has arisen about whether this is a case of rape or of child sex abuse. Really! Regardless of the outcome of this discussion (if such a thing is possible) the real tragedy is that these type of things are still happening in the most impoverished areas of Latin America while the influential  Catholic Church still preaches against sex education and birth control.
Dafne just delivered a healthy 5.7-pound baby girl through a cesarean section. Both the mother and daughter are fine. Dafne now has a live baby doll and for some reason the whole world found out about it. Maybe it's because Dafne, according to Wikipedia, is the youngest girl to have given birth in the last three years. There will be others and we will hear about some of them. But most likely only about the record breakers.
Follow Latinzine and Legal Alien on Facebook.

Are you sure you want to delete this comment?
Simón Gómez

Political junkie, loud mouth extraordinaire, and a born gear head, Simón found himself in Miami after 11 years of practicing law in Caracas and being a good ole boy. While always attuned to American culture, his heart is firmly rooted in the Latino community. Simón wrote for three years the car pages of Maxim en Español and has been freelancing for MSN Latino since 2011. Simón divides his time between his two dogs, his production work, and his writing.