Carlos Vives: Back in the Game
There can be second acts for Latino music stars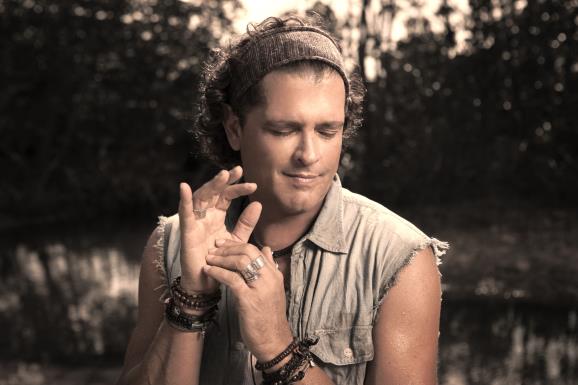 By Juan Carlos Pérez-Duthie
The word comeback is so perfect in what it means, and in how it applies not only to the entertainment industry here, but to life in general in the United States. It seems inherent to our culture in this country. No wonder the English language is so good at reflecting this American tradition.
In Spanish, you have the equivalents of retorno, regreso, reaparición, and vuelta. None of these terms, for me however, expresses the full concept of what it means to "come back" rather than just make a return.
Regardless of the term we choose, though, Latino artists are not excluded from this ritual at which American entertainers seem to excel. Latest case in point, and most welcome: Carlos Vives.
There used to be a time when the Colombian star (pictured above) was all over the airwaves, having popularized vallenato folk music among fellow countrymen of all socioeconomic classes and later the rest of the world. Before Vives, this hadn't really happened.
Vives made música vallenata cool by giving it a modern twist. And his infectious energy on stage, golden curls, and tanned skin turned him into a sex symbol.
The 1990s and the early 2000s were his, with albums like Clásicos de la provincia (1993), La tierra del olvido (1995), El amor de mi tierra (1999), Déjame Entrar (2001) and El rock de mi pueblo (2004).
But by the time that last album came out, his career abroad was running out of steam. Over the next few years, Vives would focus his energy at home by opening a theater/restaurant, producing for other artists, and hitting the studio occasionally.
He participated in the recording of a children's album, Pombo Musical (2008), which won a Latin Grammy. And in 2009 recorded what should've been another worldwide success: Clásicos de la provincia II.
Instead, the album never left Colombia. Last year, the artist, who started his career as an actor on TV in the 1980s, returned to that medium by joining a reality music competition show, La Voz Colombia, as a judge.
A former music executive with Universal Music Latino, Walter Kolm, then approached Vives about staging a comeback. Recording a big, brand new album with a marketing plan worthy of his stature and the support of another major record label (Sony Music), Vives accepted.
The first new single, Volví a nacer (Born Again) came out in October 2012 and was a resounding success. At age 50, Vives once again was on top of the charts, with stellar iTunes sales. Then a video for the song came out in November and it soon amassed millions of views.
Recently I spoke with Vives while he promoted his latest work titled Corazón Profundo and scheduled for release in April. The second single, Como le gusta a tu cuerpo, featuring Brazilian singing sensation Michel Teló, will be coming out soon.
Vives told me that he hadn't had a chance for several years to record the way he wanted, and this new opportunity was a blessing. The newly found success, he added, was something he was extremely grateful for.
Also pinning for a warm welcome from former fans and new audiences alike: Puerto Rican merengue star Manny Manuel.
The last few years have been rough for Manuel, hence the appropriately titled-new album, Contra la marea (Against the tide). With the ascendance of urban music and the decline in popularity of merengue, the singer's career seemed to drown. Battling his own personal demons of alleged substance abuse, the star once seemed to be entering a crazy Britney Spears-like phase.
His friends, his manager, his family, he told me not too long ago, intervened. He admits that he hit rock bottom, and now, living in Florida, is on… the right track. There's a lot of goodwill towards the "rey de corazones" (king of hearts), so it will be up to him to take advantage of this opportunity.
And someone who wisely never wastes an opportunity is Jon Secada. The Cuban American all-around entertainment performer – singer, composer, actor, TV judge – may not be as big as he was during his heyday in the 1990s, but he has held on steadily, whether returning to his jazz roots with a Latin jazz album a few years back or dancing on Univisión's ¡Mira Quién Baila!
Secada, who last year headlined a concert titled "Miami Rocks the Troops," to support the U.S. military, has a live concert coming up on January 30 at the Hard Rock Live club in Hollywood, Florida; is finishing an album with veteran Cuban American producer, composer and friend Rudy Pérez; and has a new song out on iTunes. The name of the track? I'm Never Too Far Away.
Indeed, they never are, Vives, Manuel and Secada.
Are you sure you want to delete this comment?
Juan Carlos Perez Duthie

With some 20+ years of experience covering the music and entertainment industries as a bilingual journalist in the U.S. and abroad, Juan Carlos always gets a kick out of listening to any great new song.