The International Music Party Continues
Here's some of what's coming your way this year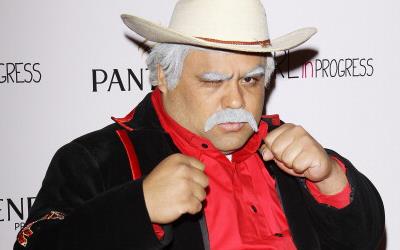 By Juan Carlos Pérez-Duthie
His resolution for 2013, like most resolutions, will be hard to keep. K-pop star and rapper PSY told MTV, as reported by Rolling Stone, that he was "retiring" his worldwide hit Gangnam Style.
You know, that little ditty that pretty much galloped out of nowhere and then had millions upon millions of people singing "Hey, sexy lady!" or pretending to hop/dance like a pony? With a video that became the most watched music video of all time?
Ah, but lest you think that all the hilarity has come to an end, there's now a new, even more improbable performer with another viral hit. This time it's London-based, Pakistani fish seller Muhammad Shahid Nazir and his song One Pound Fish. Catch it here: http://www.youtube.c​om/watch?v=G_miGclPF​Gs
Closer to home, though, check out L.A.-based Mexican entertainer and host Don Cheto and his take on the South Korean's star hit. It is quite funny and original, with pretty good production values. Don Cheto's version is called Ganga Style and, por favor, PC brigade, no one should get offended by it. I'm not going to tell you more about it, just see for yourself: http://www.youtube.c​om/watch?v=DhoNLILpu​y0
Oh, and listen carefully to the lyrics. Most likely they will never get an award, but they are clever.
And speaking of lyrics and awards … We normally don't think of the person who wrote the lyrics to a song we like, or hum, or sing. And no, I'm not talking about knowing the author of Who Let the Dogs Out?
But without songwriters, there would be no canciones. The musical landscape would be barren. Sure, you could have all electronica or classical music, but if there were no words, we'd be so much poorer for it.
Some of the most beautiful songs, particularly love songs, ever written, were composed in Spanish. Many composers have transcended the anonymity usually attached to writing and have become well known to legions of music lovers. The younger and future generations, however, many times don't know – if they even listen to some of those songs – who Mexican Agustín Lara and Puerto Rican Sylvia Rexach were, or who Cuban César Portillo de la Luz and also Mexican Armando Manzanero are.
To make sure these and many other names are not forgotten, prolific Cuban American producers, composers, and industry veterans Rudy Pérez and Desmond Child, along with a diverse group of Latin music professionals, gathered at a hotel in South Beach on October 18 to establish the Latin Songwriters Hall of Fame, www.LatinSongHall.or​g (I was present at that meeting).
On December 4, the group's first press conference took place in Miami. The purpose was to announce the formation and goals of the entity, and to reveal the 24 nominees to be considered for inclusion this year in the Latin Songwriters Hall of Fame first awards ceremony.
Among the artists present that day were Nicaraguan salsa comeback kid Luis Enrique and Cuban American singers Carlos Oliva and Jorge Moreno, as well as Spanish-African performer and newest Miami resident Concha Buika.
Five inductees will be announced on Monday, January 28, with the induction ceremony taking place on April 23 during the 2013 Billboard Latin Music Conference. The name of the award they will be honored with is the appropriately titled La Musa, or The Muse.
One of the Latin Songwriters Hall of Fame supporters, Puerto Rican singer, songwriter, musician, orchestra director, and South Florida resident, Marlow Rosado, http://marlowrosado.​com/#_, is a talent that you should get to know if you like ol' style salsa, but with a nod to the present day.
The Grammy awards, as a matter of fact, are paying mucha atención to Rosado.
For the 55th annual Grammy awards nominations, his second CD, Retro, got nominated in the Best Tropical Album category. Over the years, Rosado has worked with some of the biggest names in the industry (from Selena to Celia Cruz to Marc Anthony, you name it). He heads his own band, La Riqueña, and has been included in about a dozen Grammy nominations for his collaborative efforts, but this is his first nomination as a solo artist.
If you want to see if Retro wins, don't miss the live Grammy ceremony broadcast on February 10 from the Staples Center in Los Angeles. The show will air on the CBS TV network 8/7c.
In the meantime, you can get a bit of Rosado's swing here: http://www.youtube.c​om/watch?v=iqk8hASUh​5Y
It's his cover of the salsa classic by Marvin Santiago Fuego a la jicotea. I wonder what Don Cheto's version of this would be like... 
Juan Carlos Perez Duthie

With some 20+ years of experience covering the music and entertainment industries as a bilingual journalist in the U.S. and abroad, Juan Carlos always gets a kick out of listening to any great new song.