What the Year Has Left Us
Here's what sizzled & what fizzled in Latin music in 2012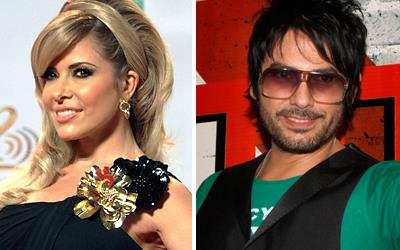 By Juan Carlos Pérez-Duthie
How best to describe the year that is about to end in music?
Charles Dickens had it right when he wrote over a century ago in the opening of his novel A Tale of Two Cities: "It was the best of times, it was the worst of times…"
With that in mind, and with 2012 coming to a close, I thought it would be a healthy mental exercise to go over what rocked and what sucked in this country's Latin music industry.
Here, in no particular order, some of those hits and misses:
Best sign that, even under the populist regime of Venezuela's Hugo Chávez, good music can still come out of that country: singer, songwriter, musician and philosophy (!) teacher Ulises Hadjis.
Most intoxicating voice that needs to be heard more here: that of Spanish chanteuse Amaia Montero, formerly with La Oreja de Van Gogh, and who this year had her sophomore solo album, 2, released in the Americas.
Most annoying voice that mercifully now rarely gets heard here: that of

Mexican-with-a-Spani​sh

accent Paulina Rubio, formerly with Timbiriche.
The "WTF Happened?" Award: Chilean Beto Cuevas' ultra-cool, second solo album, Transformación, which unfortunately didn't transform much at all.
Unnecessary, but fun remake: Puerto Rican Luis Fonsi's single Claridad, popularized eons ago by boy band Menudo.
The "Can Someone Explain to Me This Video I Just Saw?!" Award: Mexican phoenix Gloria Trevi for her video of the song La Noche.
Song by Gloria Estefan that should have received more airplay: Hotel Nacional.
Song by Gloria Estefan that should be buried forever: Wepa.
Best music by a non-Hispanic artist with a Latino-sounding name: Lana del Rey.
Cool song that nobody heard from a weird movie that no one saw: Casa de mi padre, by half-Ecuadorean Christina Aguilera.
The "Really? She's back? Oh Lord" Award: to Mexican diva Thalía.
Songs that easily lodged in your brain (some people loved them, others hated them): Spanish DJ, singer, and producer Juan Magán's Bailando por ahí and Bailando por el mundo; Tacatá, by Italian group Tacabro and featuring the voice of Cuban performer Martínez Rodríguez.
Brazilian track that made many go bananas: Ai Se Eu Te Pego! by Michel Teló.
The most improbable comeback: Puerto Rican Elvis Crespo, in Ilegales' Yo no soy un monstruo and with Fito Blanko in Pegaíto Suavecito.
The sink-or-swim comeback: Juanes.
The "Duh! What Took You So Long To Record This?" Award:  Gloria Trevi for Gloria.
The not-so-hot video and song that I guess were supposed to be: Caliente, by Romanian pop artist Inna.
Worst trend: The unjustified violence against fans of reggaetón music, particularly in Mexico and in Argentina. Doesn't matter how bad the music may be.
Best trend: More nominations and recognition for Best New Artists in awards shows.
Good to have them among us: Groups Domino Saints and Bocatabú, singer Rakel.
Most disappointing hit and worst song title: Lovumba, by Daddy Yankee.
Most ubiquitous personalities: Pitbull, Enrique Iglesias, J.Lo.
Best reason to call in Family Services: The dreadfulness of the rap music by kids like Miguelito.
The "So Bad It's Good" Award: to Peruvian Juana Judith Bustos Ahuite, better known as La Tigresa del Oriente, for New Brighter Day, her English-language cover of her 2011 song Nuevo Amanecer. Really, you have to Google it. But you've been warned.
Time to retire anything sung by: American of Mexican ancestry Selena Gómez; telenovela stars; American of Hispanic and mixed heritage Demi Lovato.
Best voice still going strong after a career spanning decades: Mexican American Vikki Carr.
Saddest news: the untimely death of Mexican American Jenni Rivera.
Fusion album I liked the most: Primero Amarillo Después Malva, by Lara Bello.
Fusion album I disliked the most: Bela y Sus Moskitas Muertas, by Beatriz Luengo.
The "Bah, Humbug" Award: Me, for no longer enjoying Christmas classics in Spanish like Feliz Navidad and El burrito de Belén. And Feliz Año Nuevo para todos.
Juan Carlos Perez Duthie

With some 20+ years of experience covering the music and entertainment industries as a bilingual journalist in the U.S. and abroad, Juan Carlos always gets a kick out of listening to any great new song.