Are "Raperas" in the U.S. in Danger of Extinction?
Female urban artists who sing in Spanish are few & far between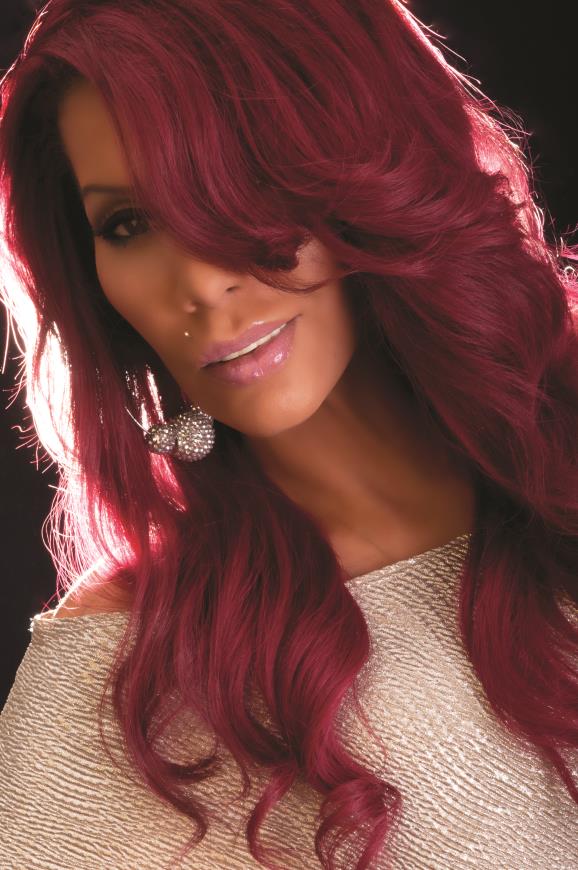 By Juan Carlos Pérez-Duthie
The title of Ivy Queen's second studio album, the one that launched her internationally, was the fitting The Original Rude Girl. It's fitting because the Puerto Rican rapper was daring, tough, and uncompromising in a field traditionally dominated by men.
Reggaetón had not yet exploded onto the popular music scene when Queen released her debut album in 1997, En mi imperio. She started her career in a male group, The Noise, in the mid-1990s. Then, she was encouraged by one of the genre's pioneers, DJ Negro, to go solo. But she was not the first. That would've been her Puerto Rican-Dominican colleague Lisa M, who didn't have the star power to retain the crown.
And so, Martha Ivelisse Pesante, from the town of Añasco, nicknamed "La Caballota" (The Big Mare), ruled like, what else, a queen.
I still remember like it was yesterday when I first met Ivy Queen. It was during one of her first promo visits to Miami, and she had gone to a record store in a small strip mall, frequented mostly by Hispanics.
After her appearance, she, her producer (and the love of her life back then) and I met for an interview in their van in an alley in the back of the mall. It was unglamorous and down-to-earth, although Ivy already knew she was on the rise and had all the makings of a big-name artist.
Her extra long painted nails were dazzling. She was dressed mostly in street attire, more manly than anything else. She was fun, if a bit guarded, and hopeful that she would be opening the doors for her female colleagues.
Puerto Rico has also had Glory and, later on, with the rise of alternative urban group Calle 13 in the 2000s, Ileana, or PG-13, the sister of lead singer Residente (René Pérez), too would be noticed. Another performer that made a name for herself: La Sista.
Cuba, even though never happy with the power reggaetón and urban music could have over its youth and always nervous about the rise of new musical movements and groups, has seen the emergence of Telmary Díaz, the Instinto trio, and Las Positivas group.
Spain has given us La Mala Rodríguez, Nona, Aid; Argentina the trio of Actitud María Marta; Mexico MC Adi, Leazzy, Mery Dee, Ximbo; Colombia Diana Avella, Midras Queen, Goyo, Mery Lionz; Santo Domingo has La Materialista; and Akela, from Peru. And these are but a handful of performers.
Still… urban music in Spanish continues to be dominated by men, in spite of the advances of these female artists. Worse, the brightness of a star like Ivy Queen has dimmed a bit.
Some would say – and I happen to be one of those – that Ivy went glam too fast (just see her picture above). Too many red carpets, too many fashionistas around, too many record labels. Of course, Ivy Queen is redeemed by her powerful voice and adeptness at writing lyrics with an edge.
Her sound has evolved and softened, and her latest musical production, Musa (Venemusic), is proof of that. The name of the first single is Peligro de extinción, a title I love, but that I certainly hope is not a sign of things to come for the raperas latinas of the world.
At least lady rappers and other female urban artists are starting to appear in the most unsuspected places. Take Haiti. Though her artistic name is Princess Eud, rapper Eunide Edouarin (her real name), is definitely a queen there, having already played abroad in Cuba and in Japan.
Another Haitian rapper to be noticed: Jean Cylien Marie Innocent, aka Captain J. Ruff, also from the capital city of Port-au-Prince like Princess Eud.
And then there's Afghanistan.
Yep, the war-torn country has its first female rapper in 23-year-old Sosan Firooz, whose lyrics are much more in tune with the social injustice themes that urban music, particularly in English, used to tackle when rap burst onto the scene decades ago. Firooz is not talking about bling, but about how women are repressed in her country or how hard it was to be an exile in Iran when the family fled the Taliban in the mid-1990s.
Much closer to home, Nicki Minaj, who hails from the island of Trinidad, has left quite an indelible impression on pop and urban music in the US. Fusing rhythms from her Caribbean background, sounds of the streets, and dance beats, Minaj is definitely making her mark. And of course, she follows a long line of female rappers and hip-hop performers in America that include Missy Elliott, Eve and Lil' Kim, to name a few.
So where then are the up-and-coming Latina urban artists? If you have a favorite from your home country, let me know.
Are you sure you want to delete this comment?
Juan Carlos Perez Duthie

With some 20+ years of experience covering the music and entertainment industries as a bilingual journalist in the U.S. and abroad, Juan Carlos always gets a kick out of listening to any great new song.